Fabrication and Sales of all kinds of high-precision processed products made of High-purity quart and crystal silicon are Techno Quartz's core business.
To take full advantage of technologies and experiences ever achieved in the semiconductor field ,where high product quality is always expected, Techno Quartz fabricates and supplies our quality products to our valued customers all over the world.
Case example of Quartz glass fabrication
Processed quartz products:
Mainly used for semiconductor manufacturing process or for laboratory glassware.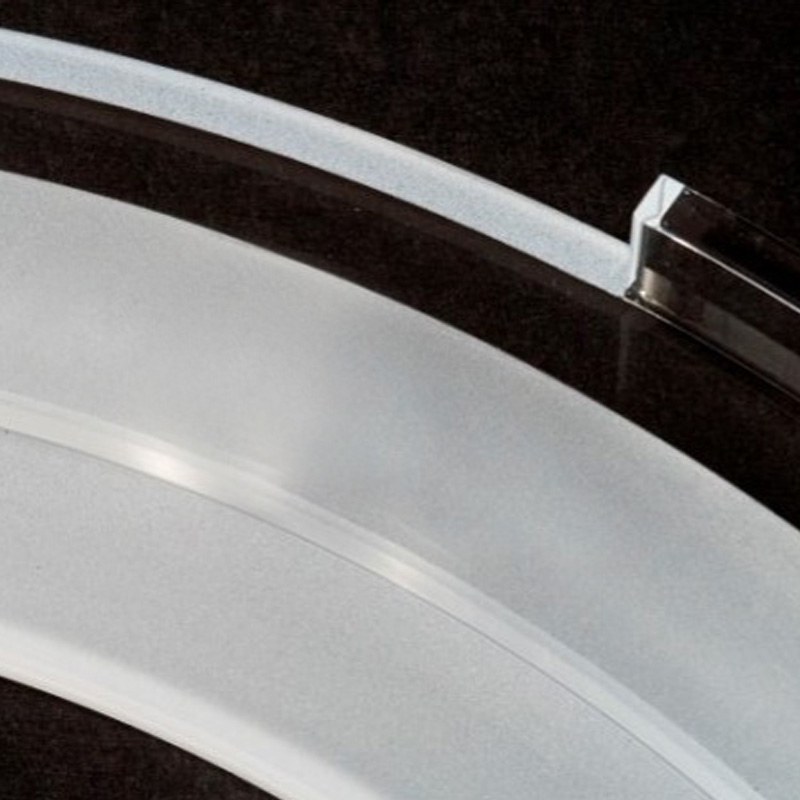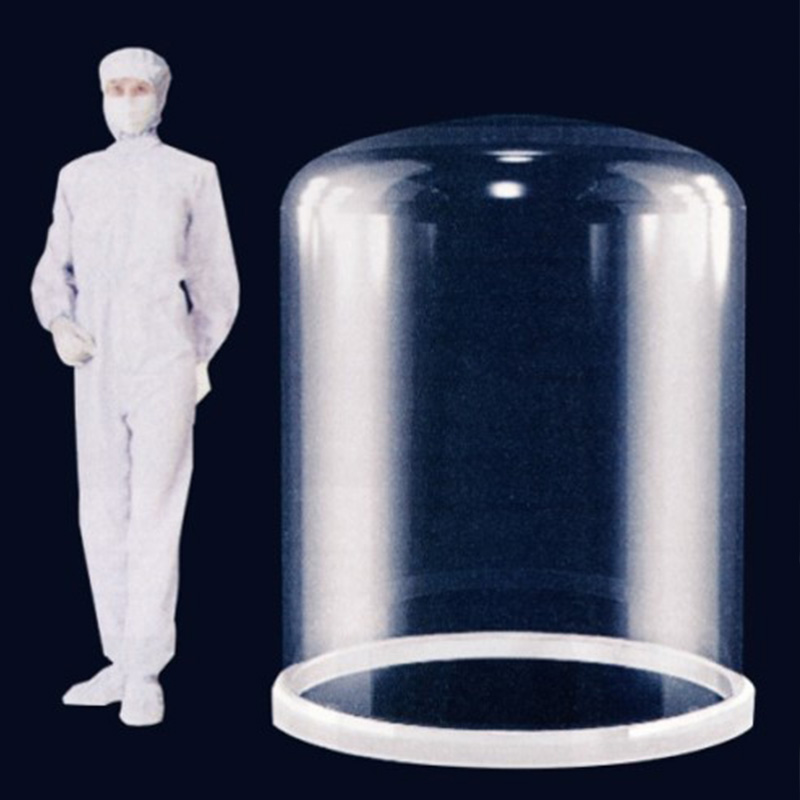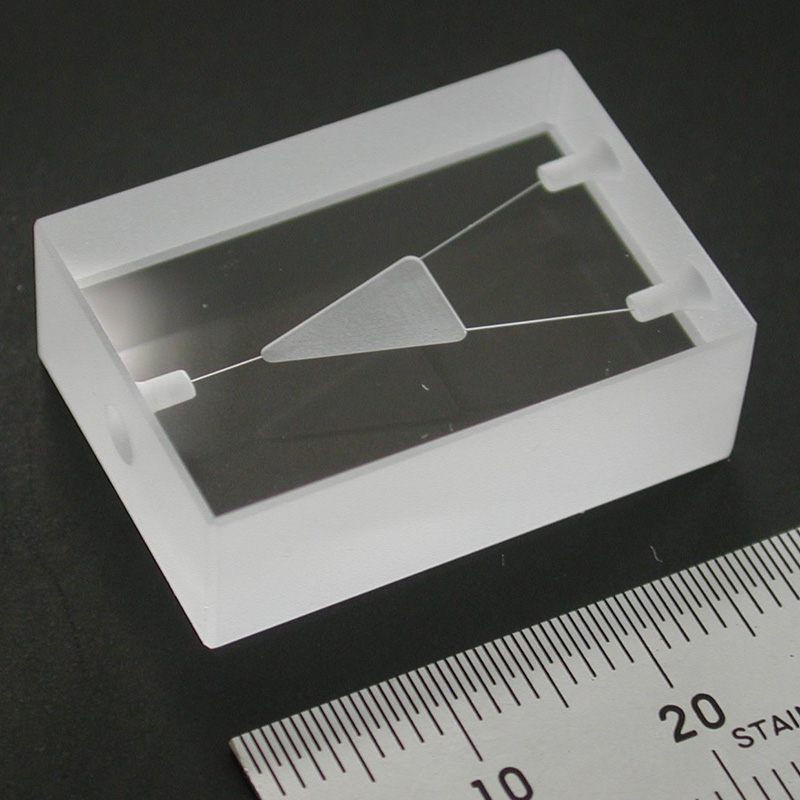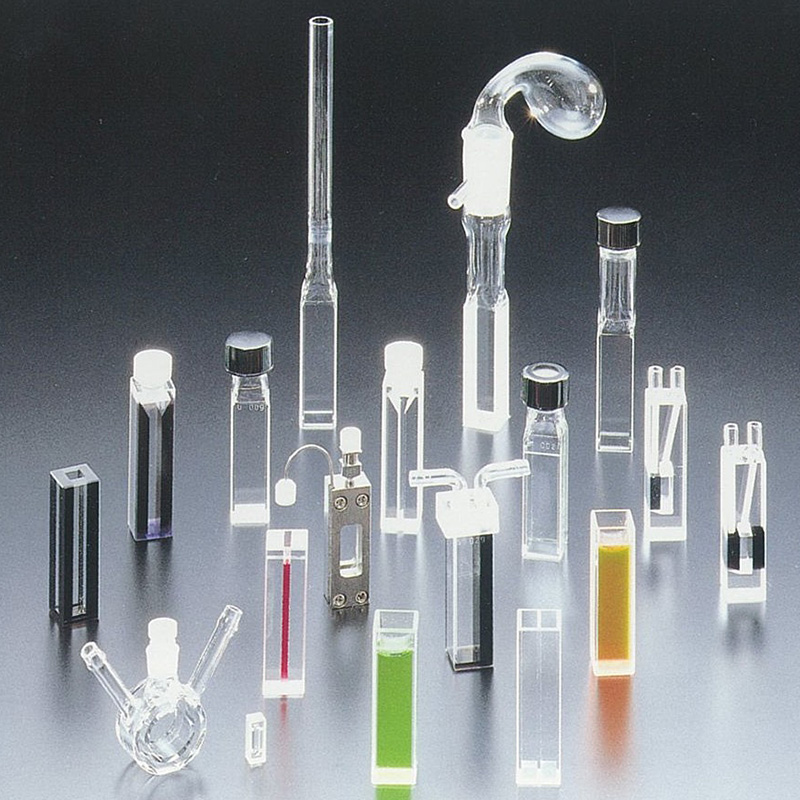 Quartz cell for Spectral photometer application
Processed quartz products with advanced technologies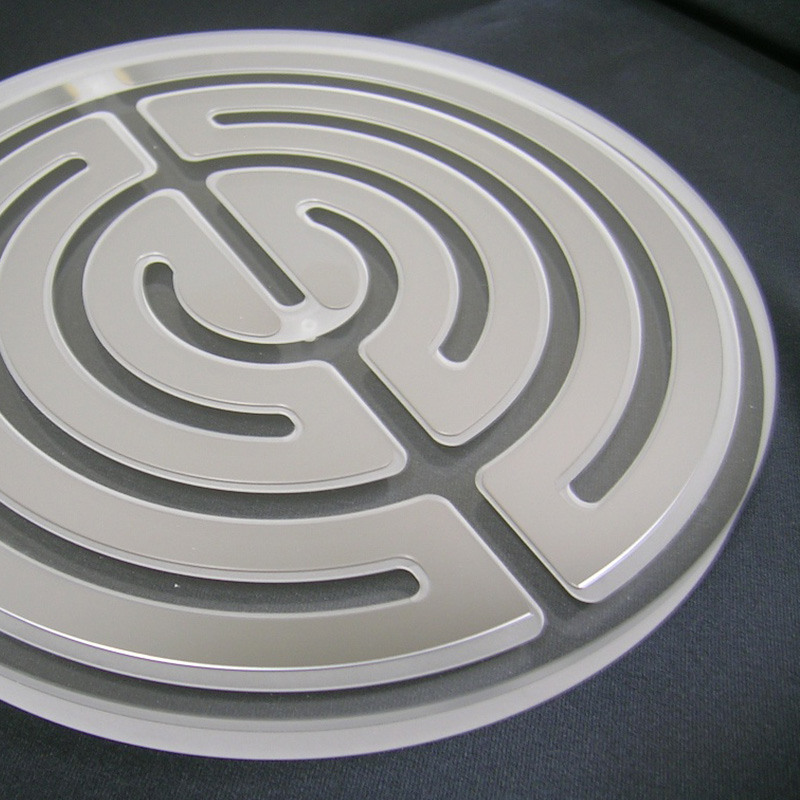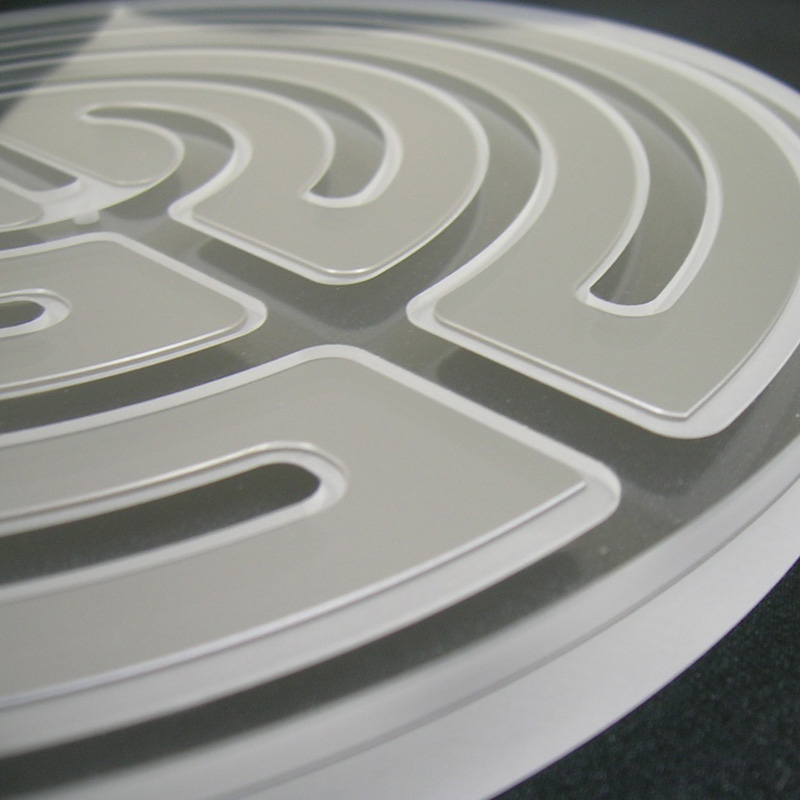 Quartz Plate with Encapsulation of Non-Quartz Material
(Diffusion bonding products)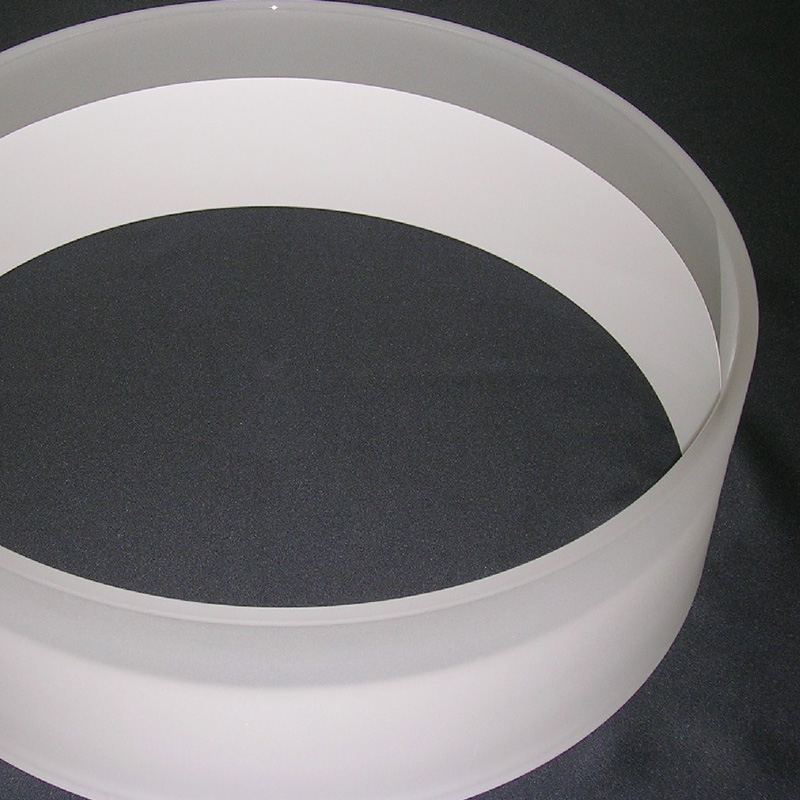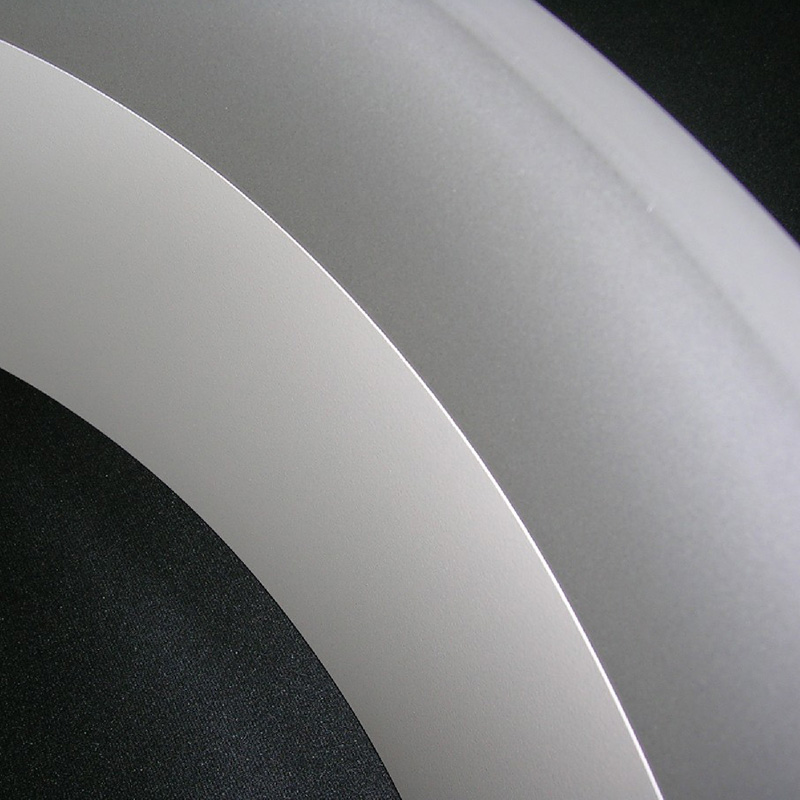 Inner Tube
(Ceramics thermal spray coat on inside wall)

火炎加工製品
主に、半導体製造装置に使用される反応管や石英ボート・洗浄槽などを製作しています。テクノクオーツでは300mm ウェハーに対応した大型ボートから細密な部品まであらゆるサイズ・形状の火炎加工製品を提供することが可能です。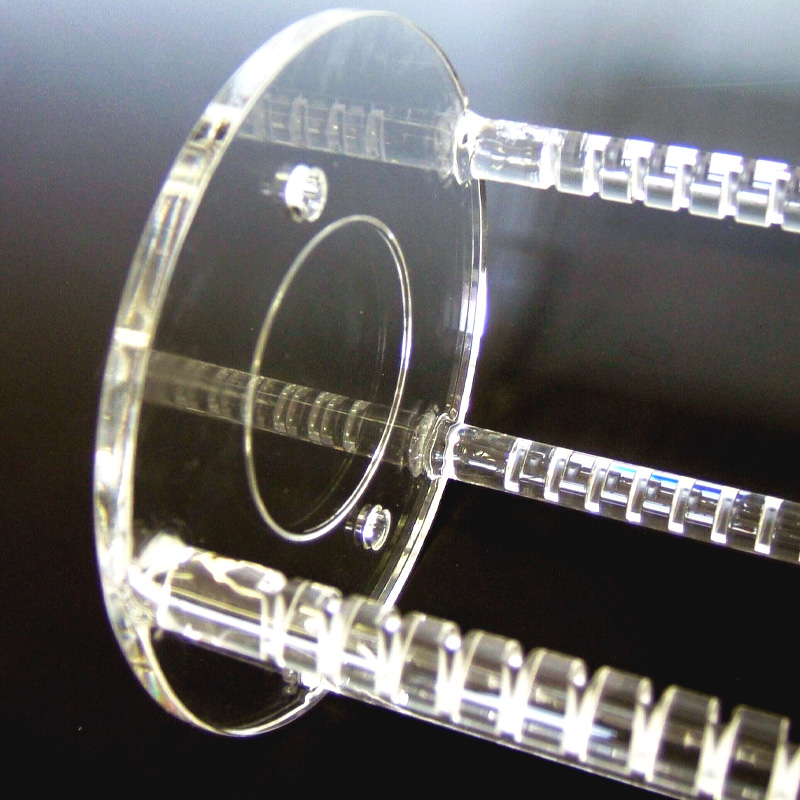 縦型石英ボート
半導体製造装置向けの縦型石英ボート。 縦型・横型の各種形状が製作可能です。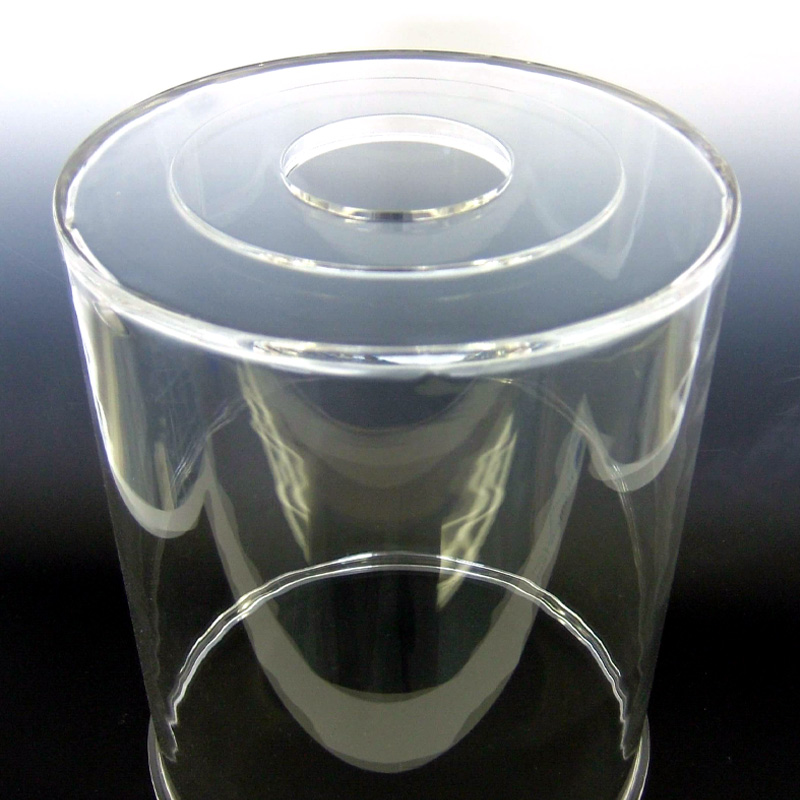 石英反応管
300mm ウェハーに対応した各種大型反応管の製作が可能です。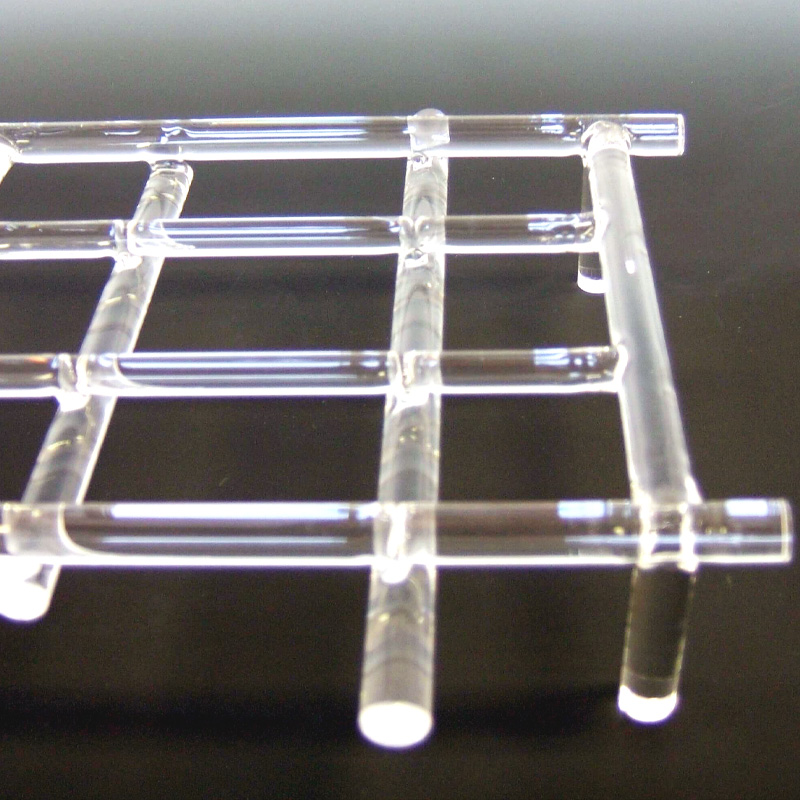 石英台座
ロッド・チューブの溶接組上げにより、あらゆる形状の石英部品が製作可能です。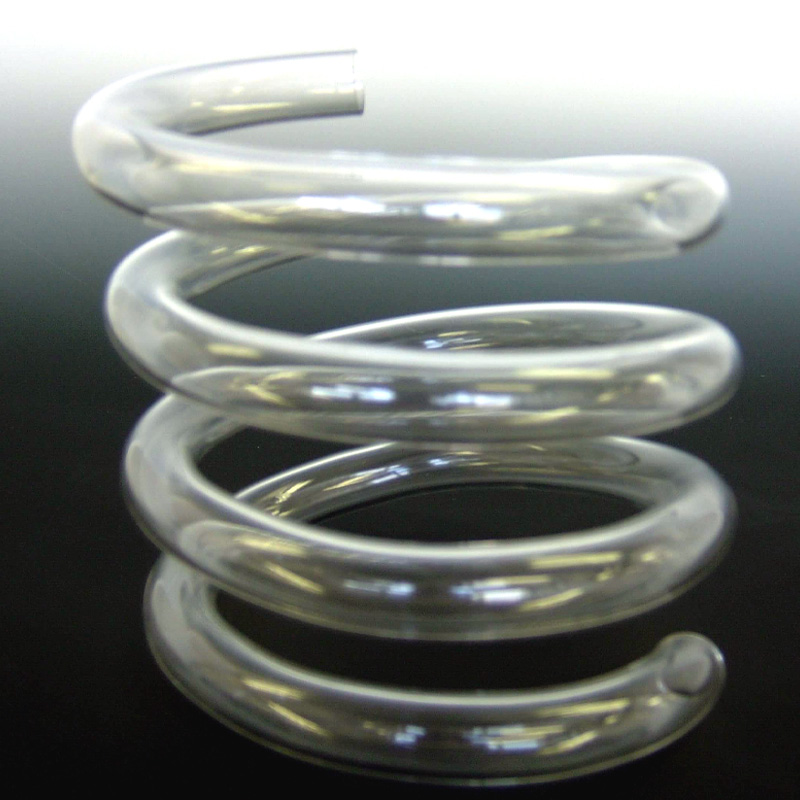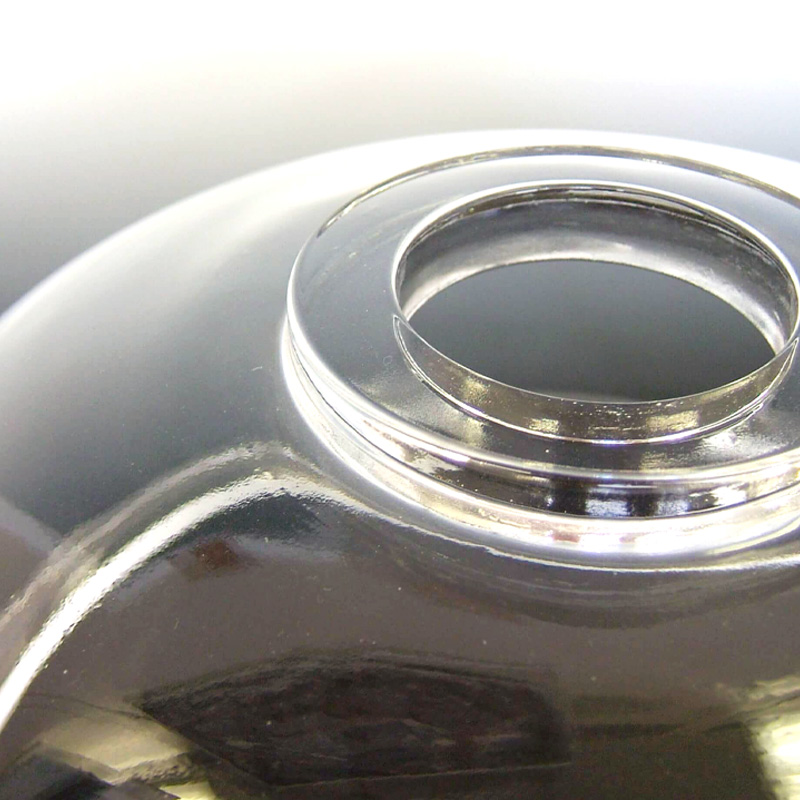 機械加工製品
機械加工製品は、主にダイヤモンド工具を利用して作られたリングやプレート状の製品を製作しています。
テクノクオーツではいち早く半導体製造装置・液晶製造用装置に対応した大型かつ精密な石英・シリコン製品を手がけ、独自の加工技術生かした製品を提供しております。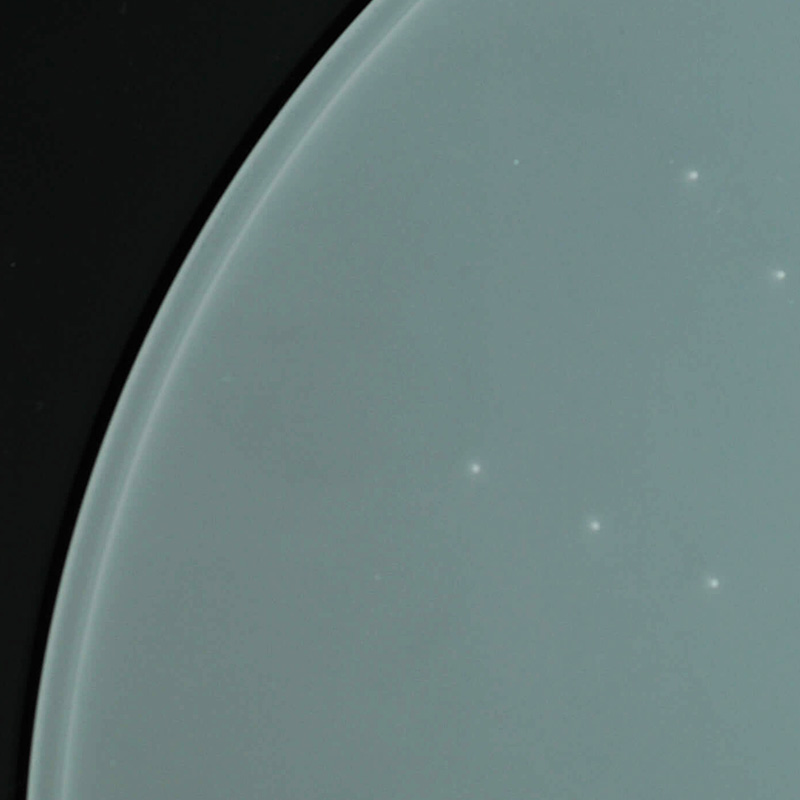 ガス分散板
精密穴加工を行った石英板。φ0.1mmの微細穴加工にも対応します。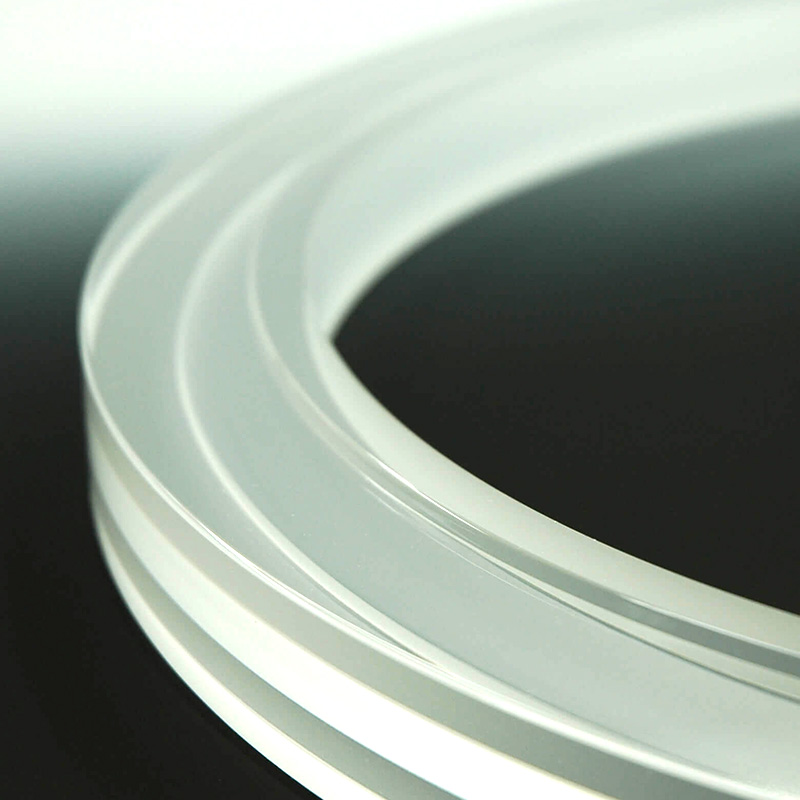 Case example of crystal silicon fabrication
These are processed crystal silicon products used for semiconductor/FPD manufacturing process.
Larger silicon parts are made of polycrystalline silicon materials.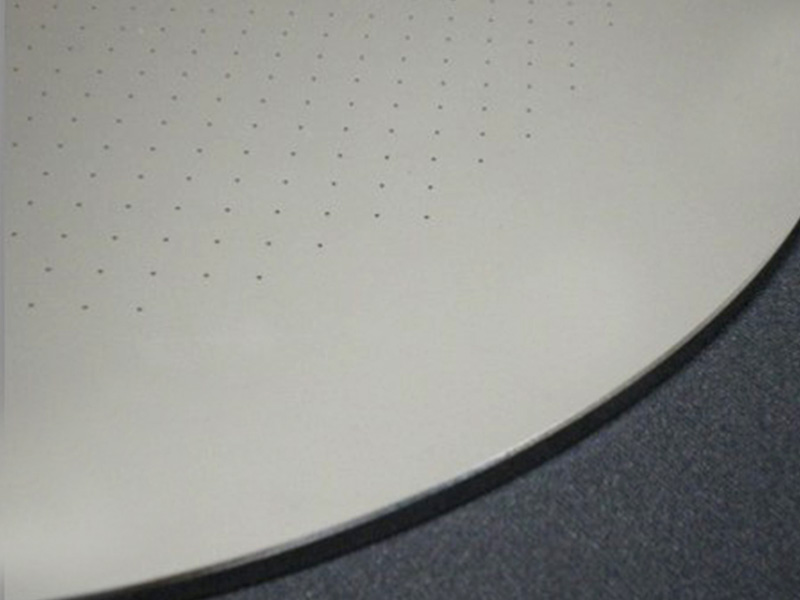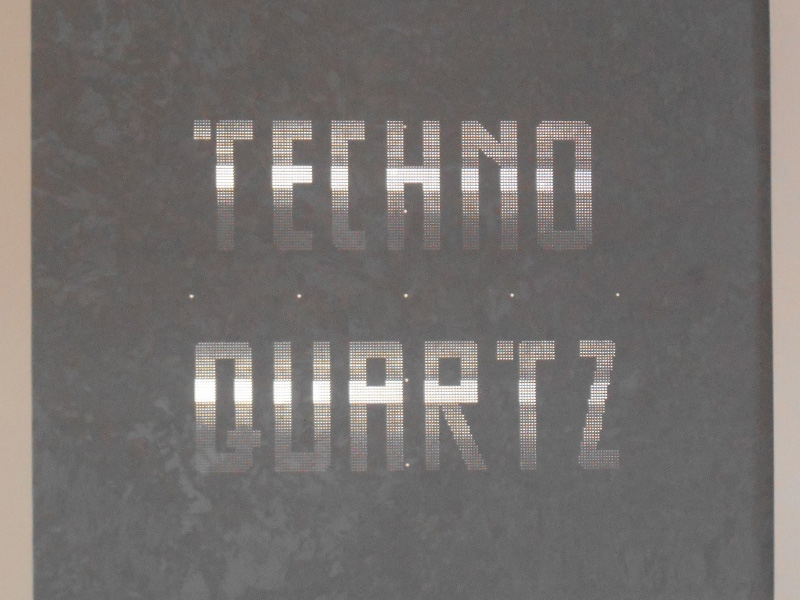 Large plate (800 x 800mm)
Other technologies and Services
Micro-fabrication technology
Ultra-precision machining enables processing of smaller diameter holes and 3D fine channels. Techno Quartz is able to make various fabrication proposals according to ideas.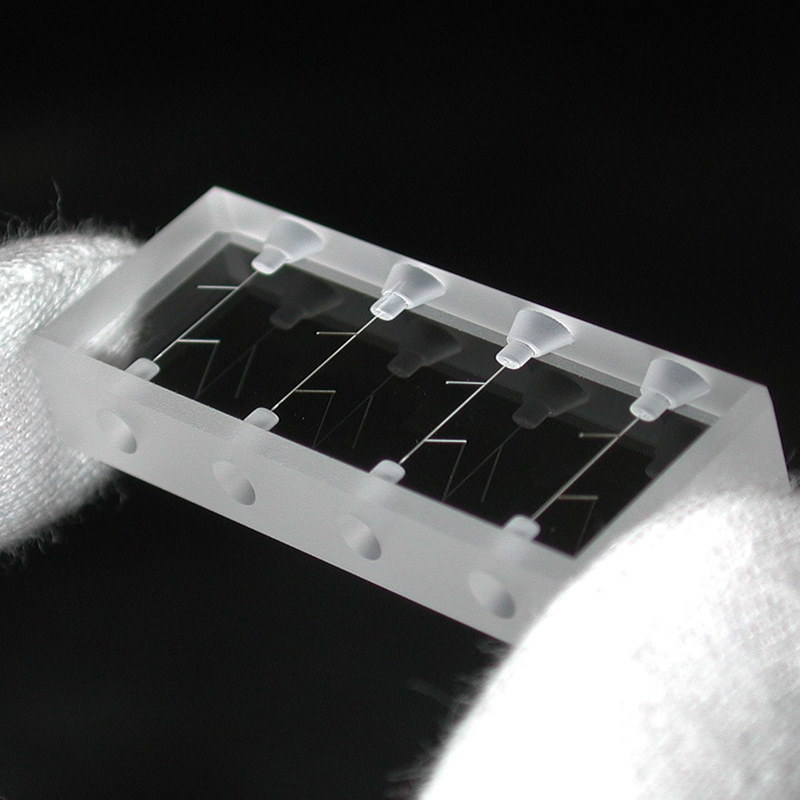 Sample introduction
chip with 4 channels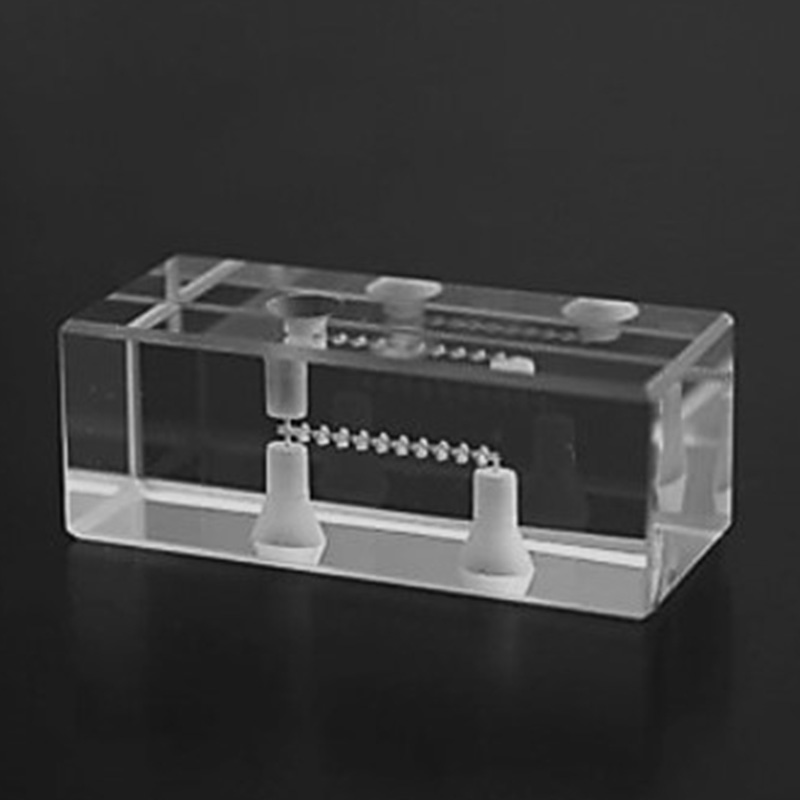 Micro-mixer with channels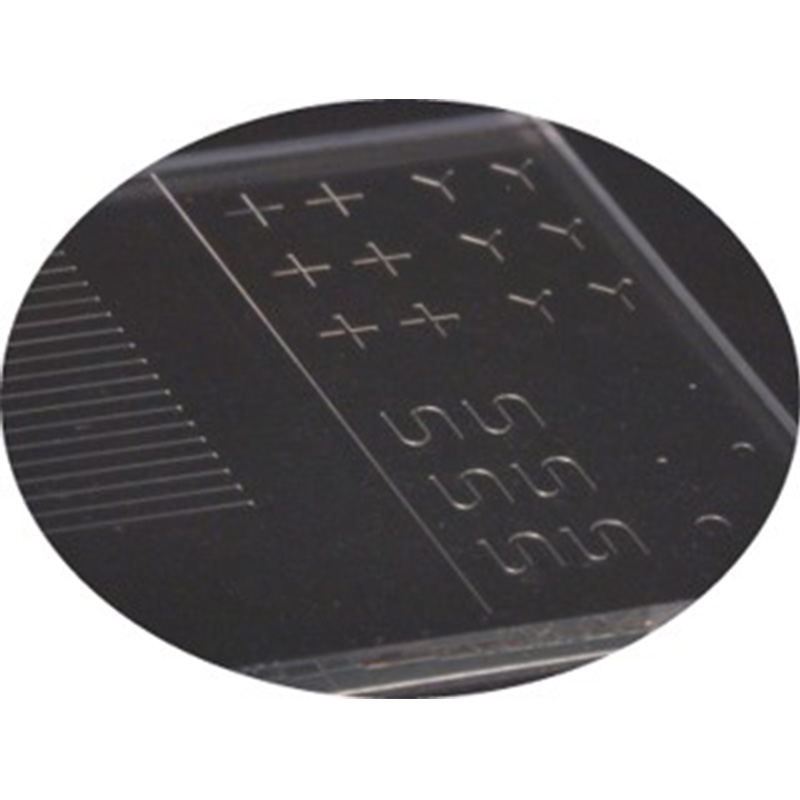 Patterning process with wet etching
Application
Micro-chip/Micro-reactor/Micro-mixer
With our own bonding technology, Techno Quartz proposes to fabricate micro-chip of high pressure capacity.

Patent:
Patent# 4729763: Etching method for quartz substrate
Patent# 4841063: Micro-channel structure and its fabrication method
CVD

Spattering

Ion Milling

Dry etching

Epitaxial
※Please feel free to contact us for the other processes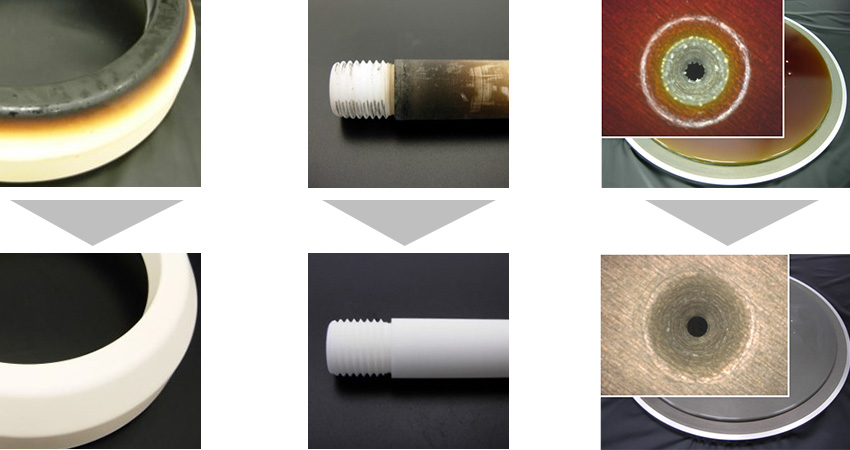 Materials
Ceramics, Silicon, Metals(SUS, Al, Hastelloy),
Coated products(Alumite, et al)
Although it depends on types of film,  deposits are capable of removal from deposited surface of ceramics and metal parts. 
Cleaning methodology applied to do much less damage to base materials keeps the surface condition as it originally was

Materials
Ceramics

Silicon

Metals(SUS, Al, Hastelloy)

Coated products(Alumite, et al)
Quartz surface treatment with plasma-resistance
CVD Yttria is a transparent protection film which features excellent plasma-resistance property. 
CVD Yttria is an adhesive, scrupulous type of film, so is very effective as a protection film applied to window products, used in plasma-treated process using CI and F gases.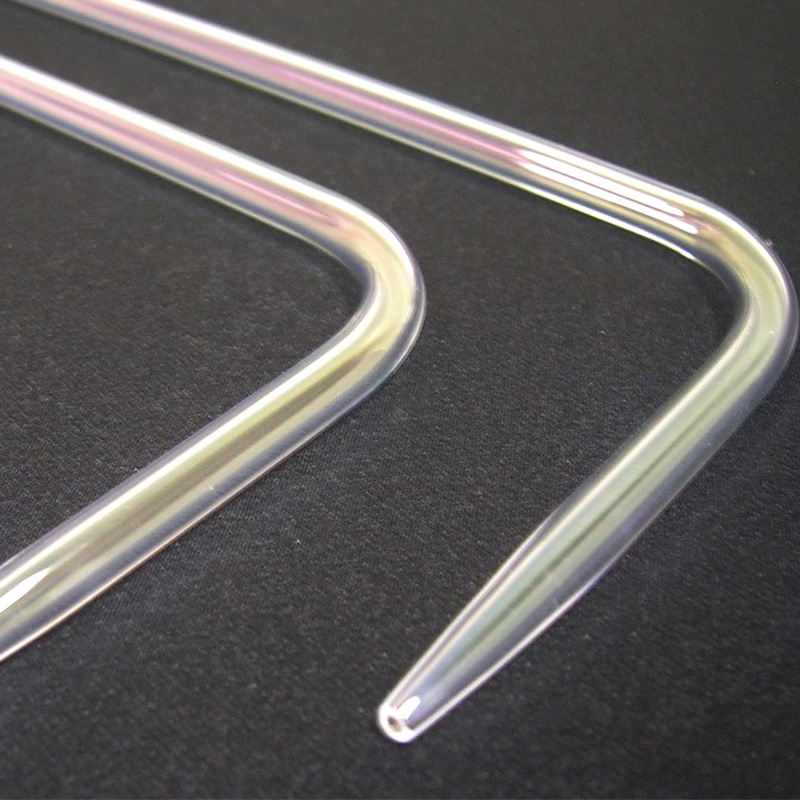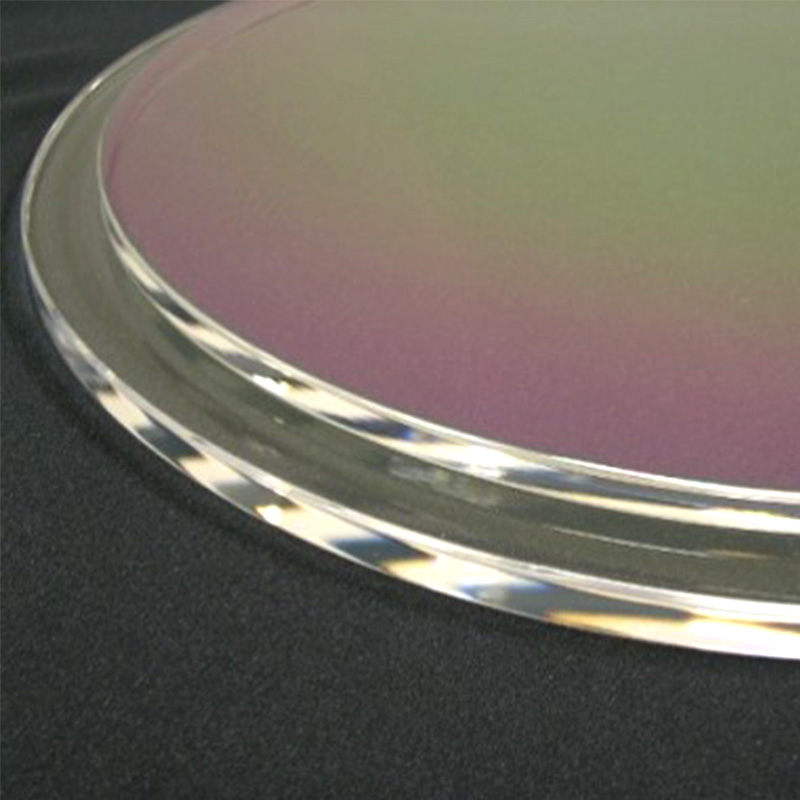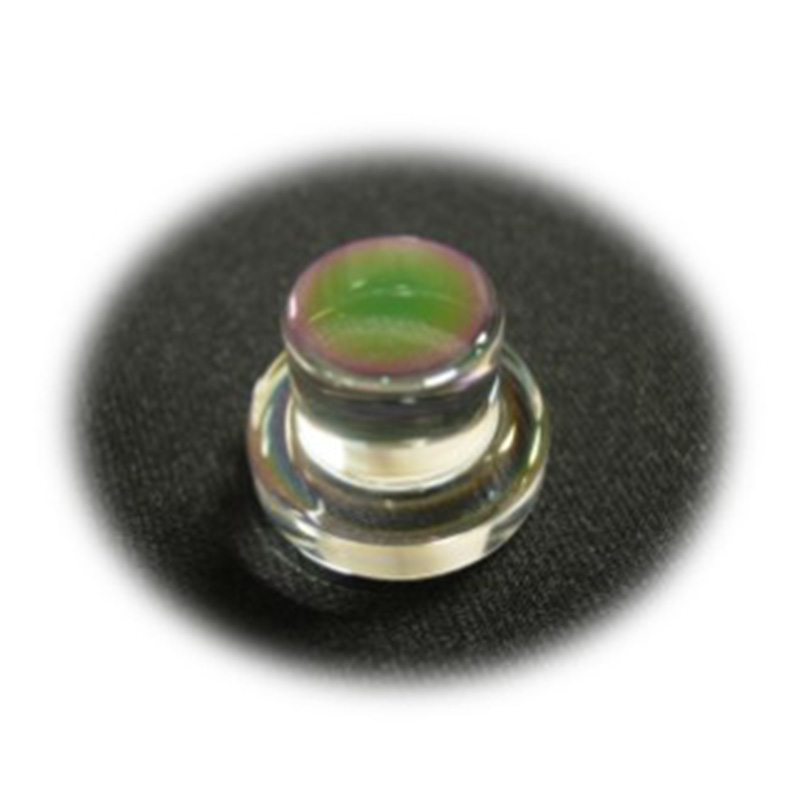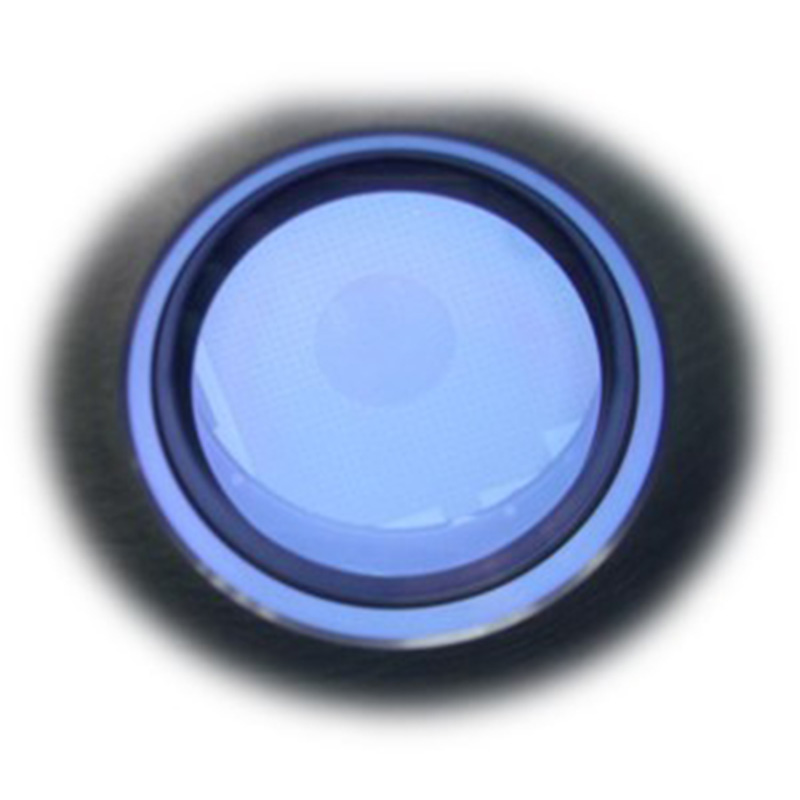 Fluorocarbon resin coating
Techno Quartz is capable of coating quartz substrate with high-purity PFA, which provides excellent performance in heat resistance, chemical resistance,  and abrasion resistance
Contained particles, and reduced contamination
Excellence in chemical resistance, heat resistance,
 and abrasion resistance
High adhesion
Reproducing coating layers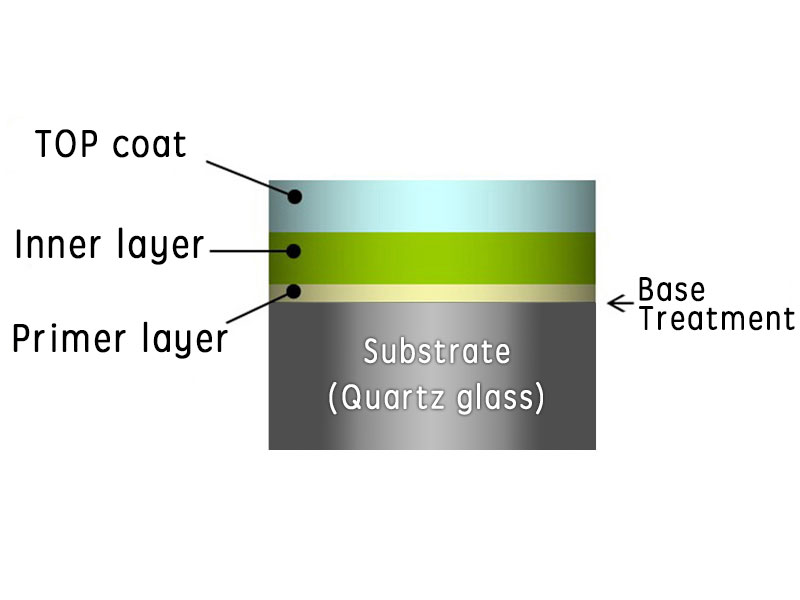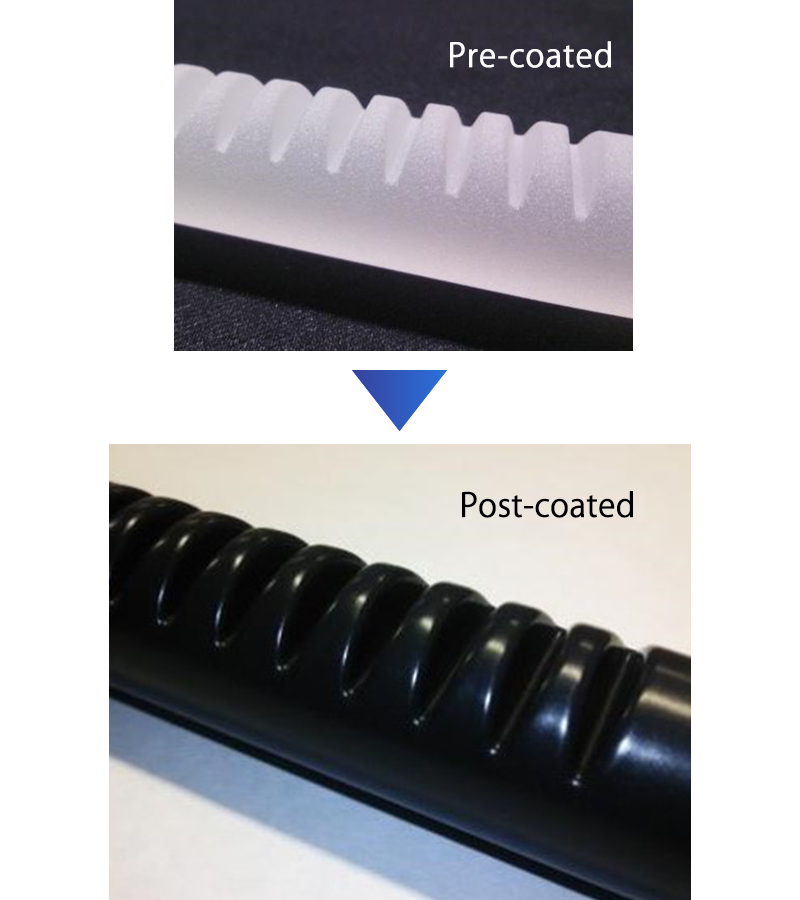 Case example of PFA coating:
PFA coated on quartz substrate
Cutting-edge technology of part tracing technology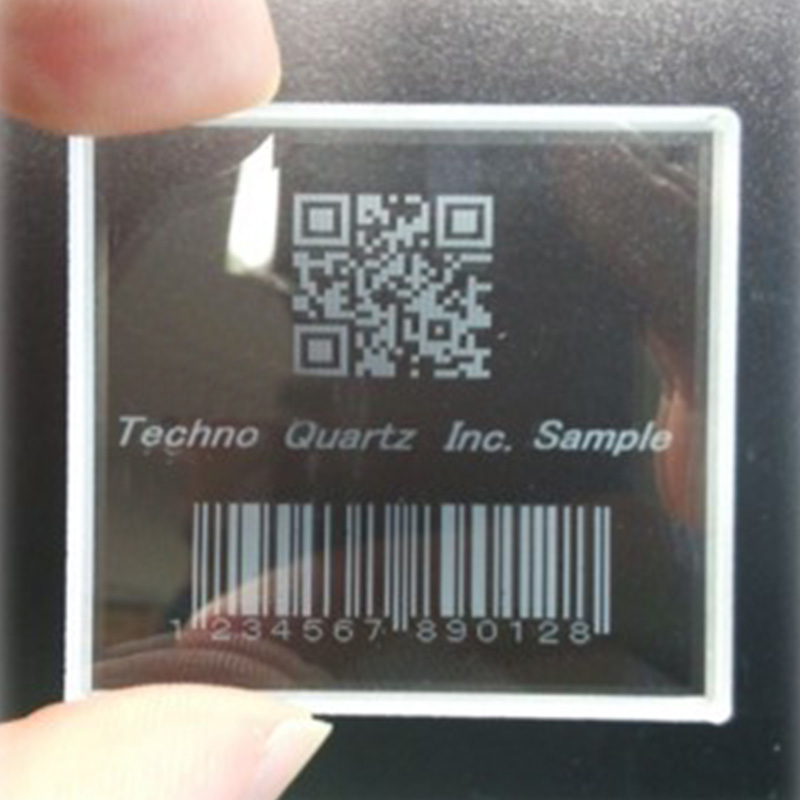 Graphic character codes such as QR codes or barcodes, through which Handy Terminal or barcode reader recognizes part# and serial# and so on, are laser-engraved in the quartz body. They help to improve the accuracy of traceability controls and work efficiency.
According to applications, Techno Quartz is capable of laser-marking 1D/2D code, location alignment mark, or identification label into the quartz body.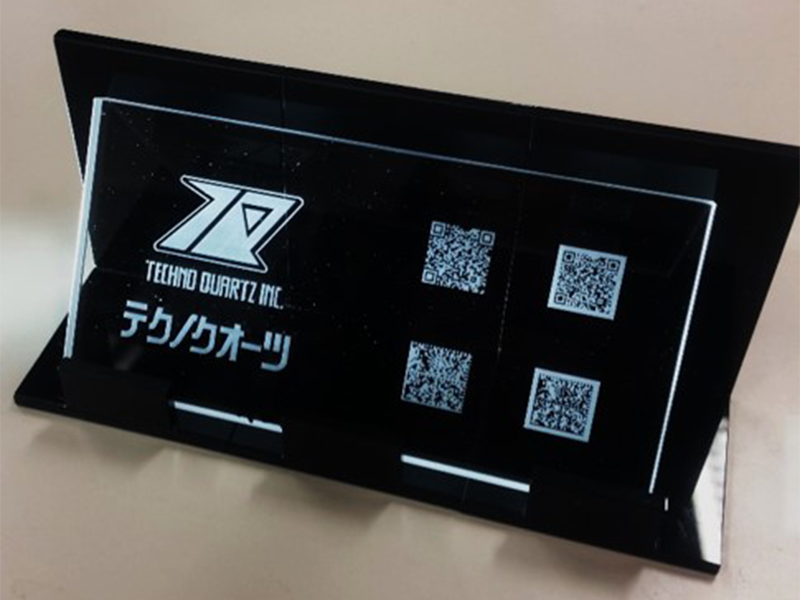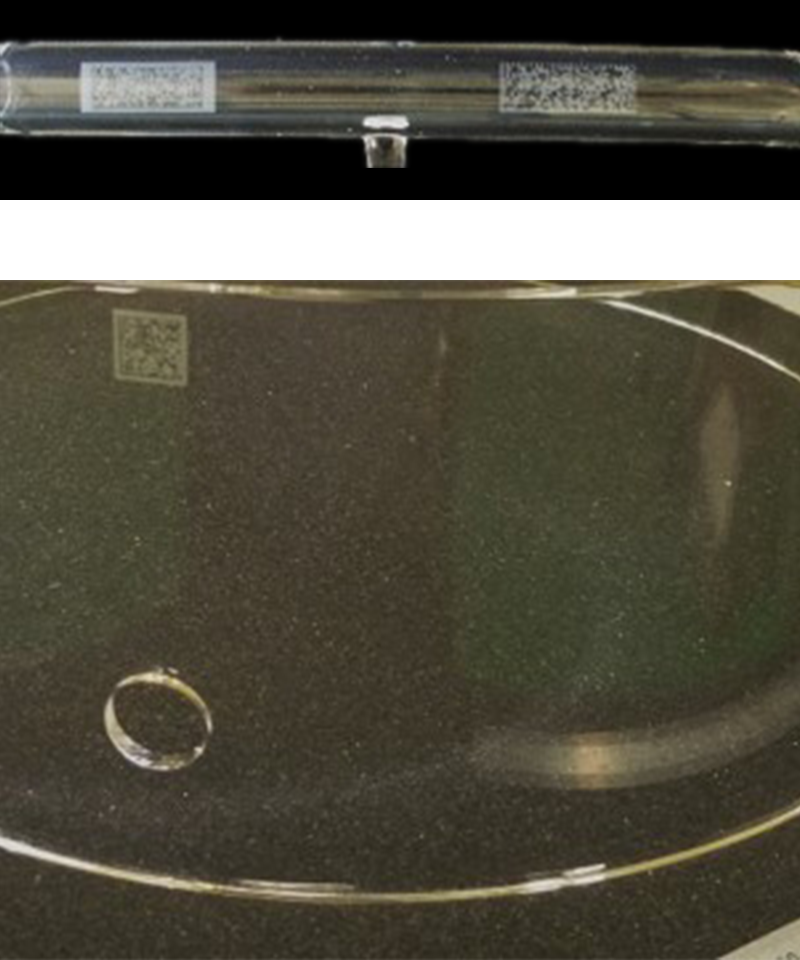 Quartz tube substrate and cylindrical quartz substrate
Patent:
Patent# 6412156: Product embedded with tracing information
Self-supported film with a porous structure
Manufacturing method of self-supported film in which porous coat gets detached from a substrate undamaged enables fabrication of porous structure made of ceramics and metals with high melting points to cost less.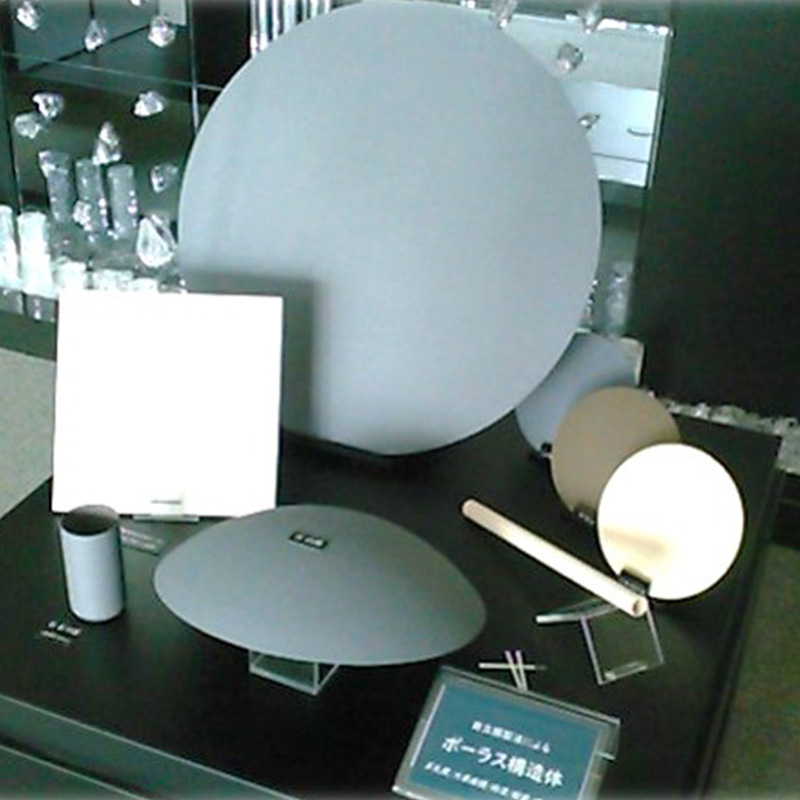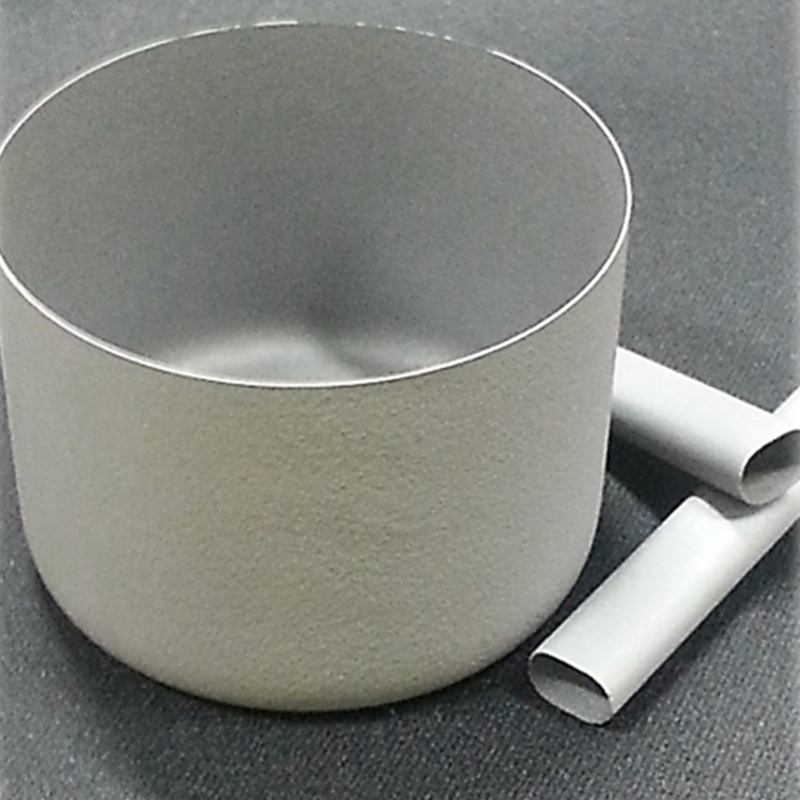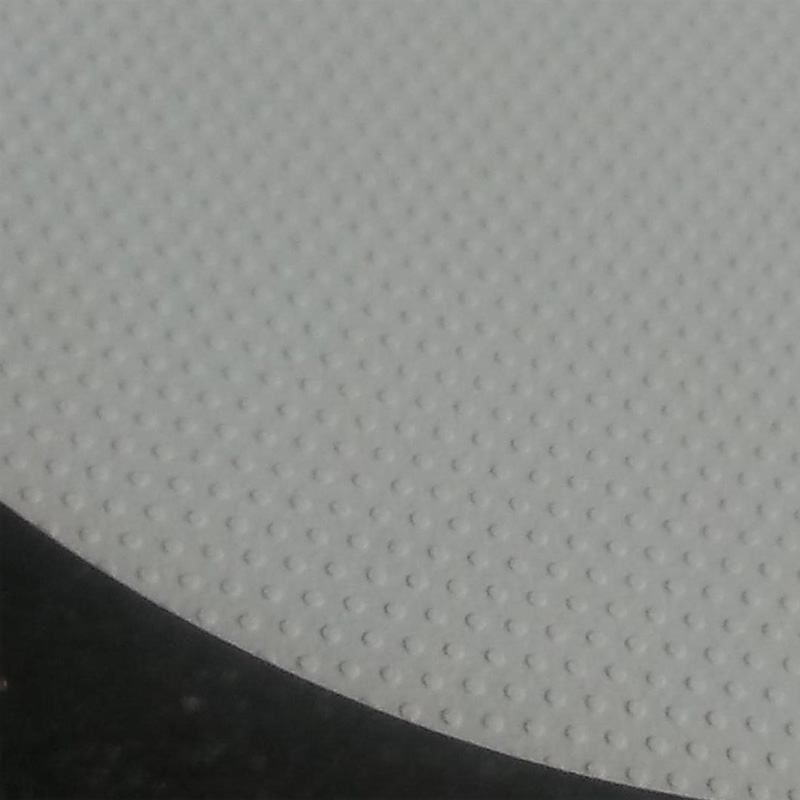 This feature is effective in larger surface areas, heat insulation, and lightweight where porous characteristics are taken advantage of.
Patent:
Patent# 5849083: Manufacturing method of porous structure and self-supported film
Techno Quartz provides a variety of analyses and evaluations to raw materials and processed products for our own quality controls and evaluations of sampling products.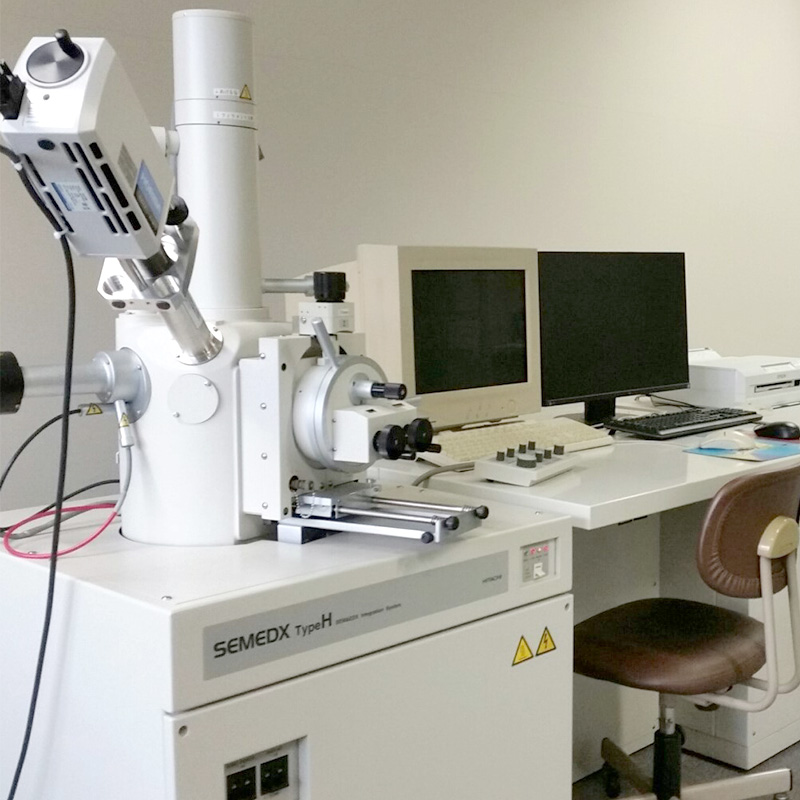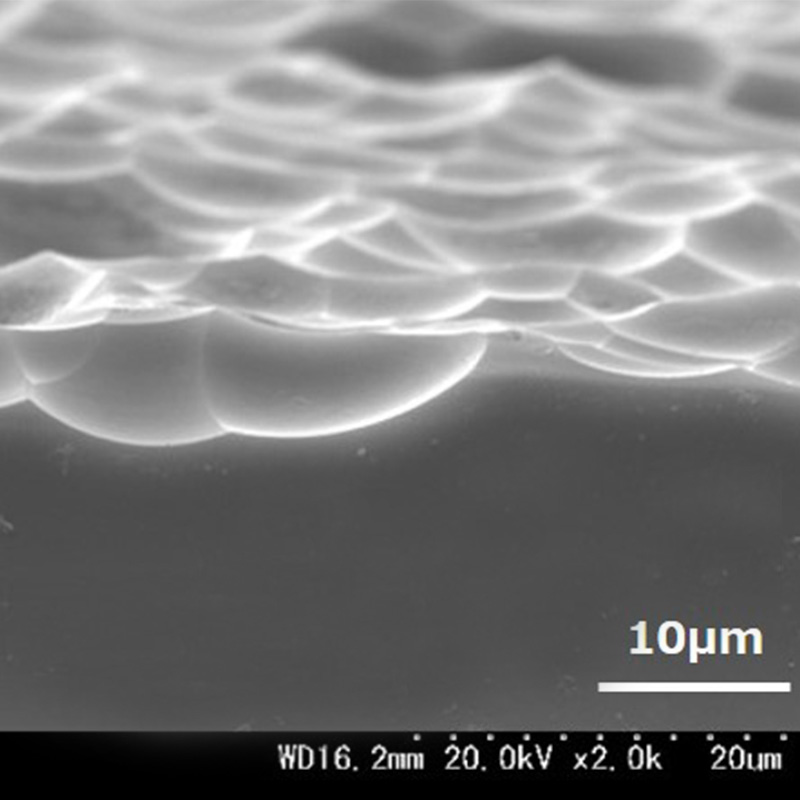 Processed surface
(Observed with SEM at 2000 magnifications)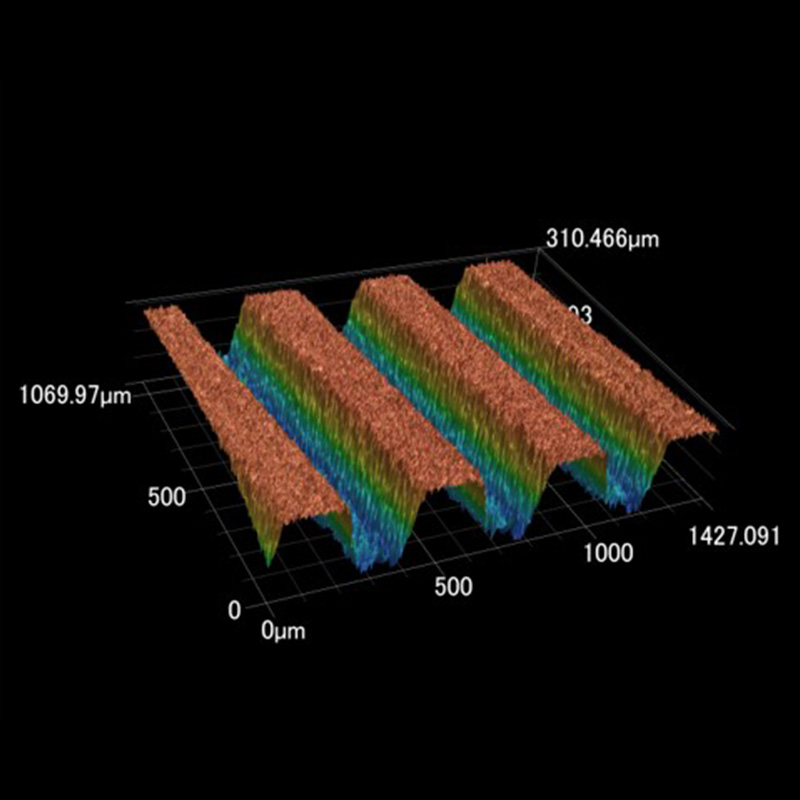 Geometry estimations of micro-fabricated products
(Observed with laser microscope)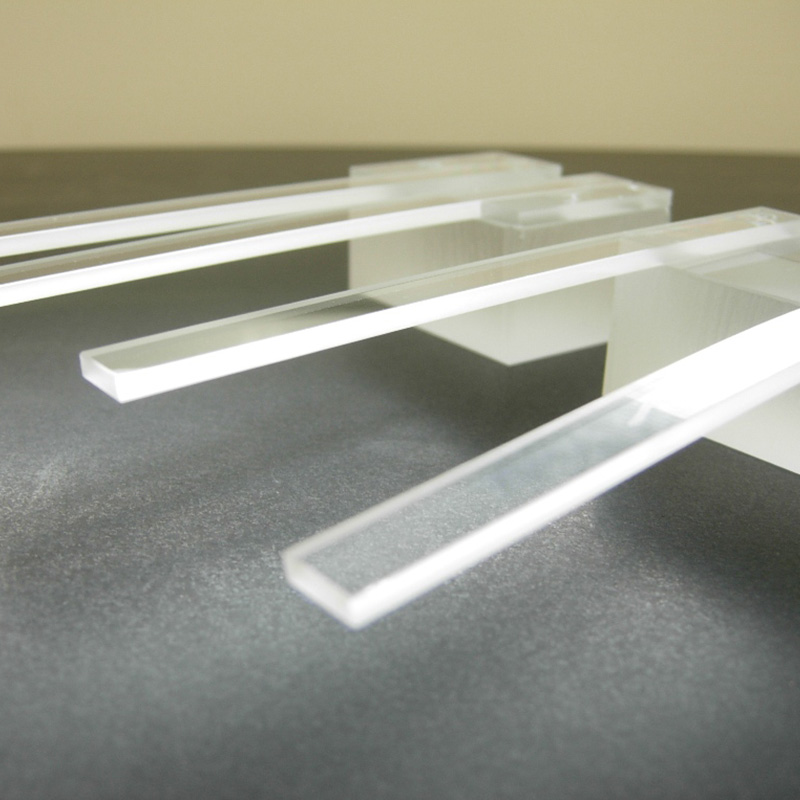 Thermal characterization
(Heat viscosity property test)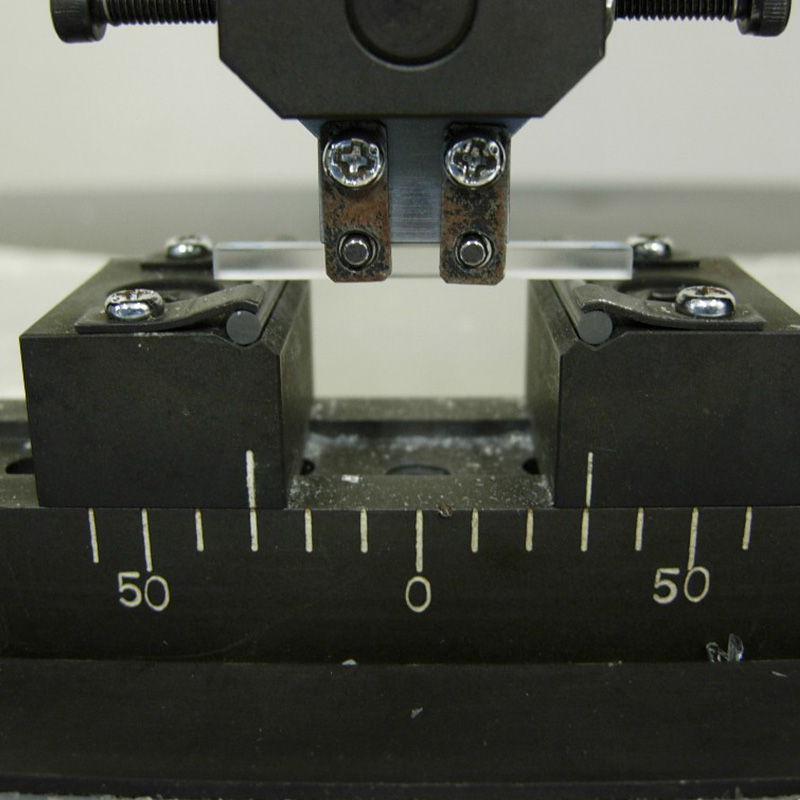 Mechanical Characterization
(Bending strength test)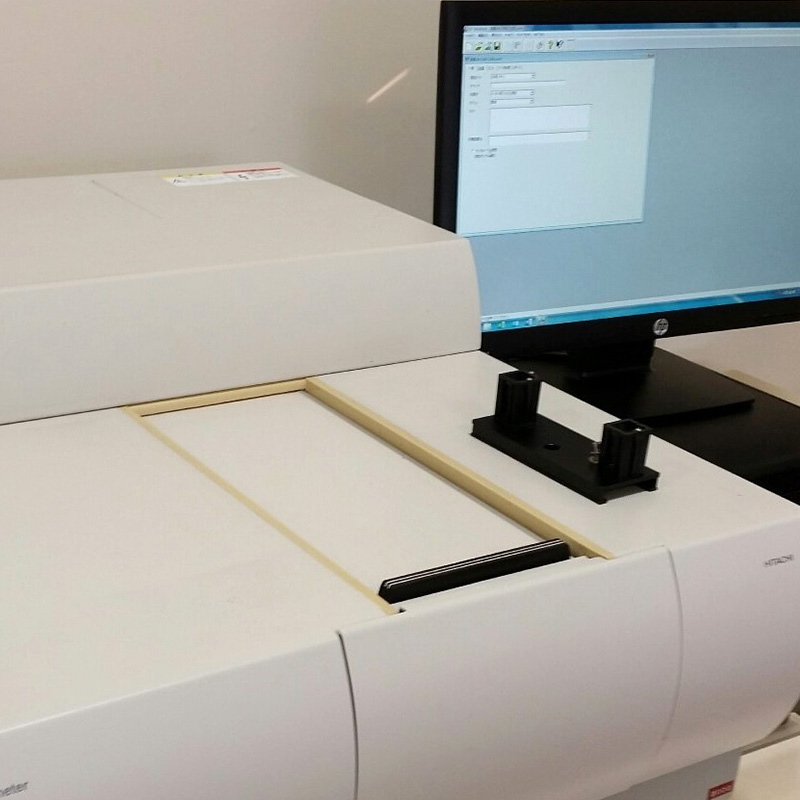 Optical Characterization
(Spectrometry)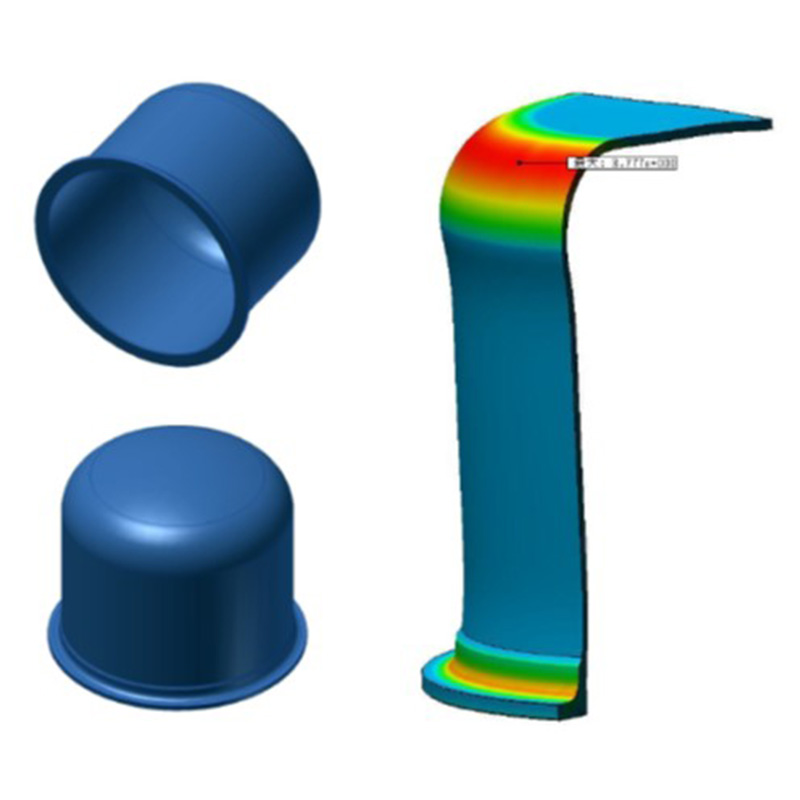 Numerical simulation
(Architectural analysis)